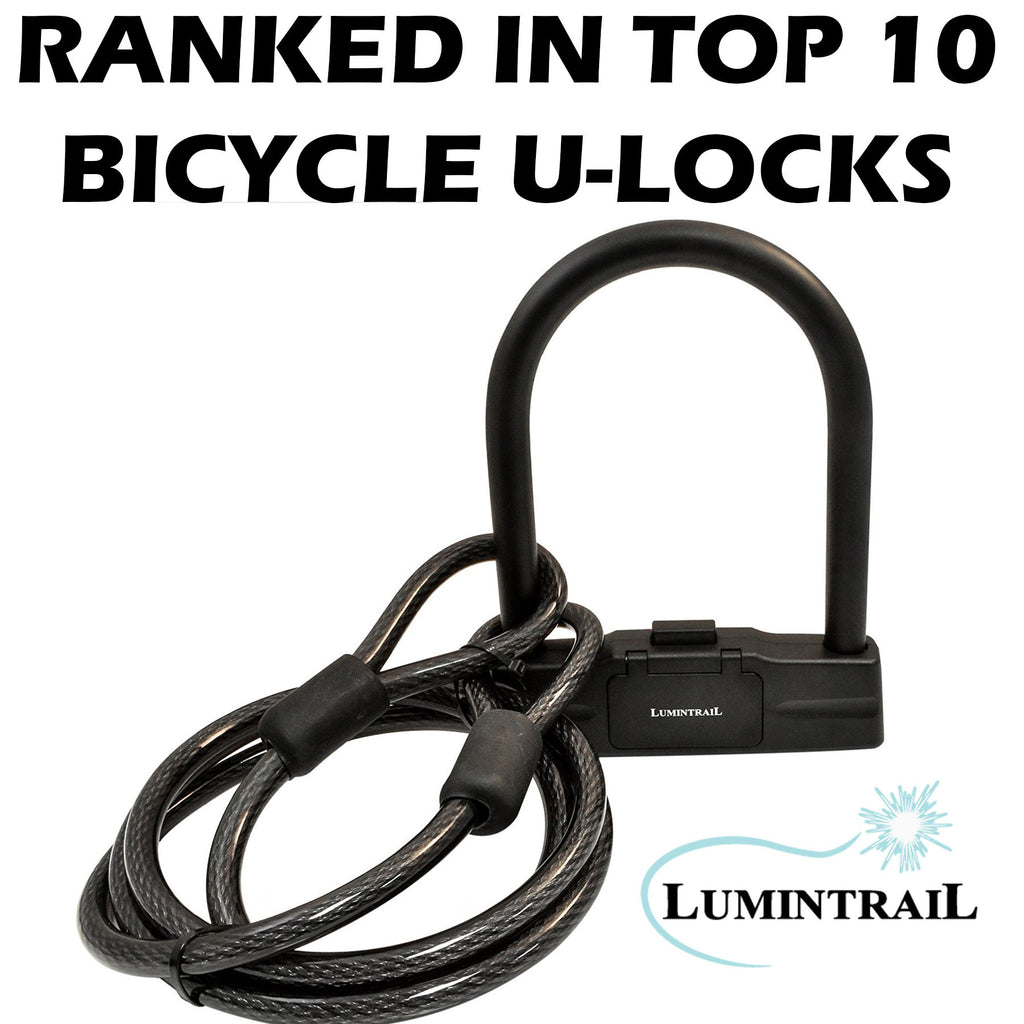 Lumintrail Named in the Top 10 U-Locks for 2017
Lumintrail 18mm Maximum Security Combination U-Lock Ranked Number 5 in EZVID Wiki's 10 Best U-Locks of 2017
Morrisville, NC (May 4, 2017) — Lumintrail's 18mm Maximum Security Combination U-Lock was recently ranked #5 in EZVID Wiki's list of the 10 best combination u-locks of 2017. Check out the u-lock video wiki here.
The Lumintrail LK20999 heavy-duty combination u-lock provides the highest standard of protection for your bicycle. Durable 18 mm steel shackle resists cutting, prying, or jacking and its dust cover design provides extended product life. The easy to use 5-digit re-settable bike lock gives you convenient key-less access while allowing for thousands of combinations.
Founded in 2011, Ezvid Wiki was the world's first video wiki, and is now among the top 3,000 websites in the United States. Their YouTube channel has over 175,000 subscribers, and they have informed over $185 million in purchasing decisions to date. Product reviewers at Ezvid Wiki spent more than 27 hours on research, videography, and editing, to review the top options for the u-lock wiki.The Wiki does not accept any paid sponsorships from brands, their assessment and ranking are based solely on their research and internal ranking qualification system.
---